What is Cabinetry
.Online

?
Revolutionise your business with the ultimate software solution for cut-to-size manufacturers
Cabinetry.Online is an online quoting and ordering software solution for cut-to-size manufacturers.
Automated quoting and ordering slashes the time spent on administration and greatly reduces human error. Clients are directed from your website to a login portal.
You are in control of the prices, delivery options, hardware available and more.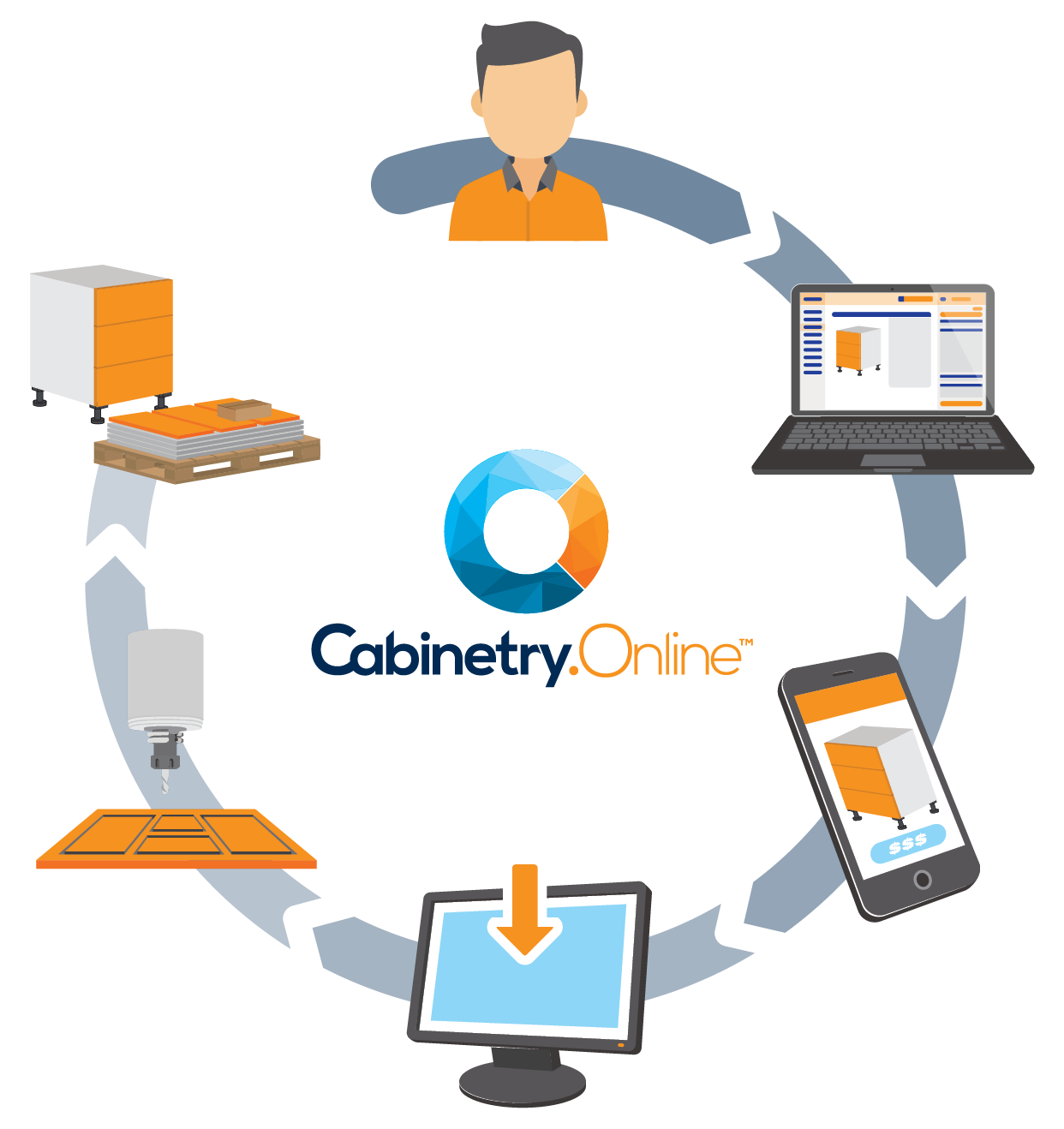 Don't take our word for it – here's what our clients say about Cabinetry.Online:
I just like the ease of use of it. Your customer can literally put a kitchen in it in 20 minutes. It's crazy. And then the stability of all of those cabinets, with your programme it comes out correct you know, again and again. That comes down to the simplicity of it.

Our customers like the fact that you can get a price straight away. Some of them have used systems where you've got to send in the drawing and then they wait two three days or a week to get a price back for the job. You know, here they've got it immediately.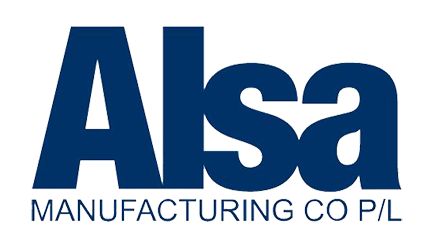 It's been exceptional. The help and support we get from the team is great. The staff are well-trained and knowledgeable. If they can't sort it out or answer the question, they'll get whoever can, onto it and learn something from it themselves. They've got a good team and they all try to help you out as much as they can.
It takes all the quoting out of it. I didn't want to sit down and do quotes for every single job. In effect it's done quite a few things for me. I don't have to have a look at any drawings to start with. I don't have to sit down and quote any jobs. I don't have to set any jobs out.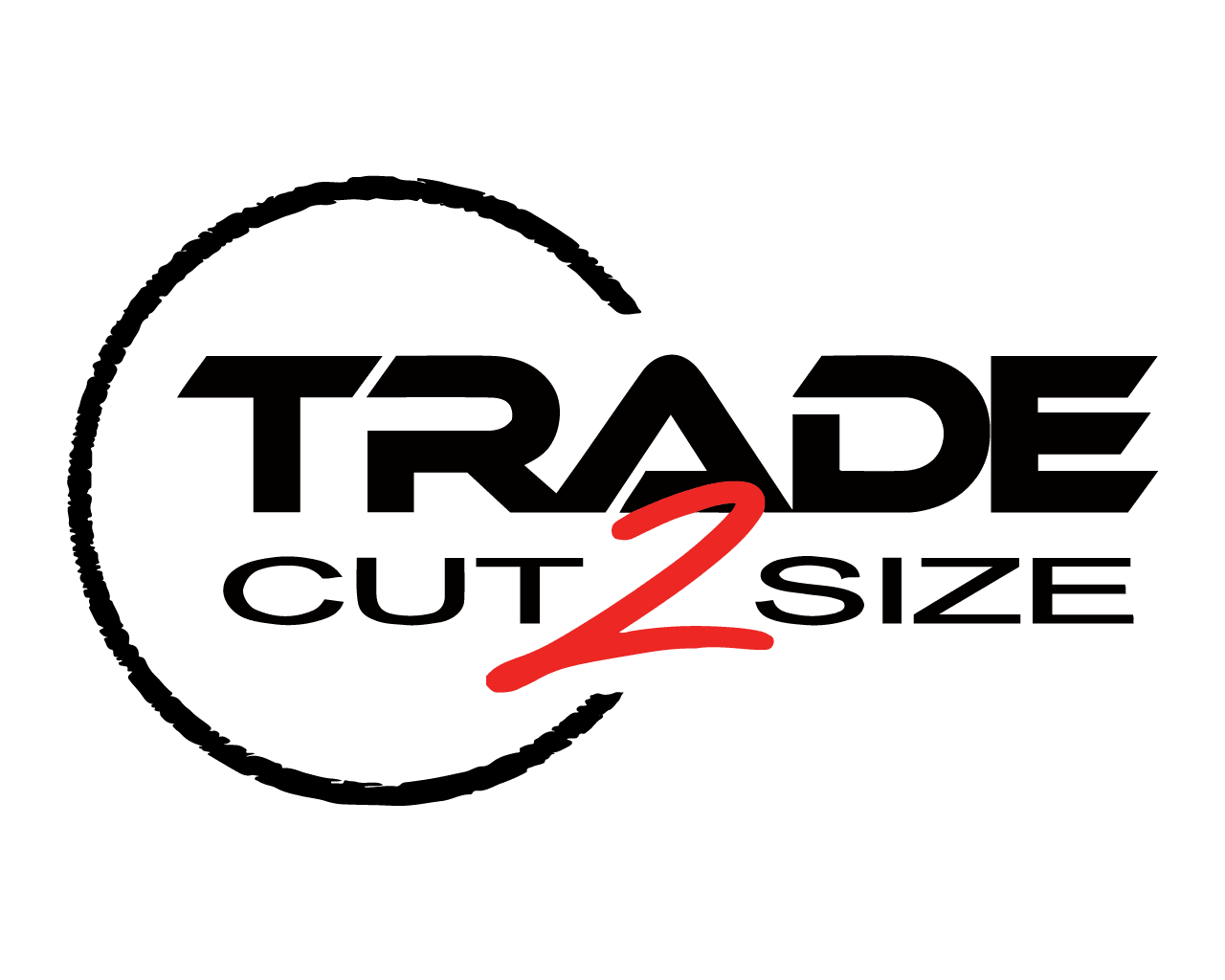 The Cabinetry.Online ordering system is easy to use, takes the time and effort out of producing cutting lists, etc. and allows us to effectively control what our customers have access to product wise. We can now offer our customers a reliable and consistent way to both quote and order their jobs through us.

The business is no longer bogged down or held back by what used to be the tedious and time consuming process of creating quotes manually.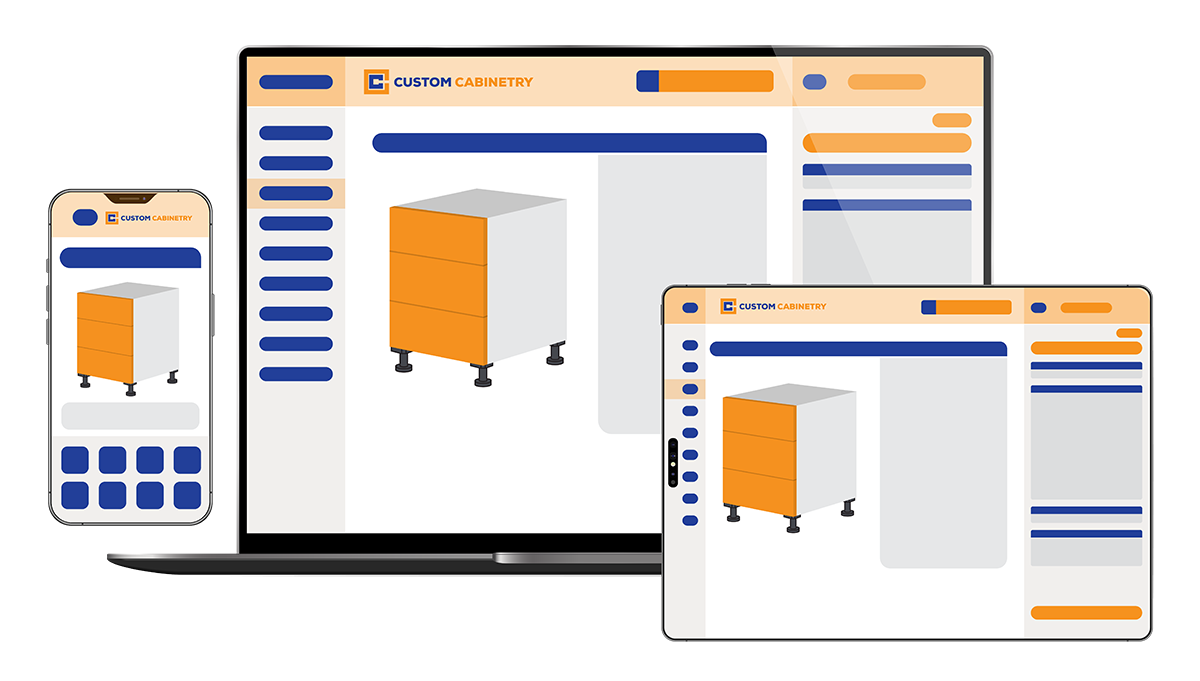 Cabinetry
.Online


saves you time
Don't spend hours quoting and collating orders.
Your clients create instant online quotes and can make as many adjustments as they need.

An order list is generated for the customer to approve before being submitted, cutting down on human error.
Seamlessly direct your clients from your website to your customised login portal.
Receive instant notification of incoming jobs.
Are you sick of dealing with off-shore call centres?
We are an Australian company and have a dedicated support team.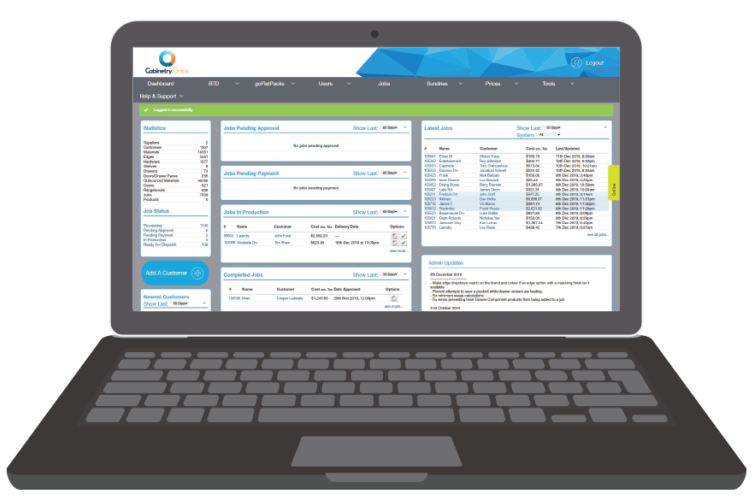 In the admin dashboard you have an overview of all orders and quotes, approve jobs, set the pricing, delivery options, assembly options, materials to be used, hardware available and the sundries store and more.


It's like having custom-made software at a fraction of the cost!
Dedicated team of developers, designers and testers
Dedicated support team and numerous self-help resources
Your portal is linked to your website and branded with your logo and colours
Exceptional features allowing you complete control
Contact us to find out how Cabinetry.Online can streamline your operations!