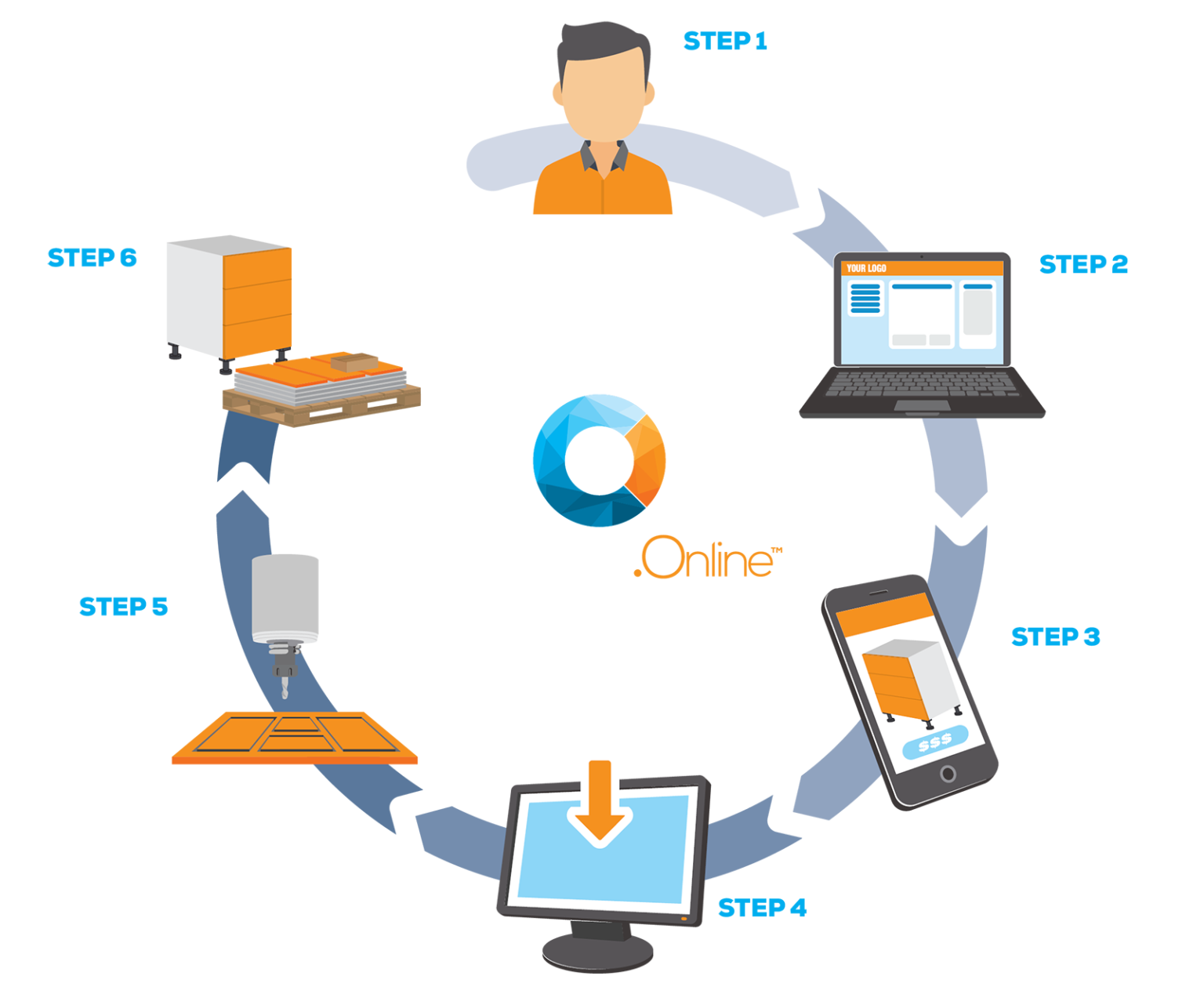 Automate your ordering, cut out quoting times
The platform automates your processes by generating real-time quotes for your clients, specific to your set pricing and their entered specifications.
As clients process orders and quotes independently online, you can focus your attention towards the strongest leads and submitted projects without the distraction of quoting or bargaining for weak opportunities.
Your front-end platform will allow clients to specify height, width, depth, margins, and more down to the nearest decimal place.
Accept the jobs you actually want
Customised to suit your manufacturing business.
Great training and support
Receive extensive one on one training upon installation with on-going support.
Change your offering when suitable. Provide delivery, assembly or add your own unique services with associated pricing. Even individual hardware or alternative products can be offered via the platform.