Shaker doors – for a modern or classic look
The profile of doors and cabinetry play a huge part in setting the tone for the entire home.
Adding shaker doors to your product range is an excellent way to expand your custom cabinetry offerings. Shaker doors are classic and versatile. They complement a variety of home styles, from modern to traditional.
In this blog, we'll explain what shaker doors are, why they're still popular, and their benefits. We'll also cover the history of shaker doors and how to finish them. Then we'll wrap up with how offering custom cabinetry options can give your cut-to-size business an edge.
Cabinet doors feature a simple, clean design with a flat centre panel surrounded by a frame. The frame can be plain or have decorative details such as beading or routing. The centre panel can be made from a variety of materials such as wood, MDF, or glass.
The style is named after the Shakers, a religious sect that believed in simplicity and functionality in design. Shaker furniture and cabinetry have become synonymous with quality and utilitarianism.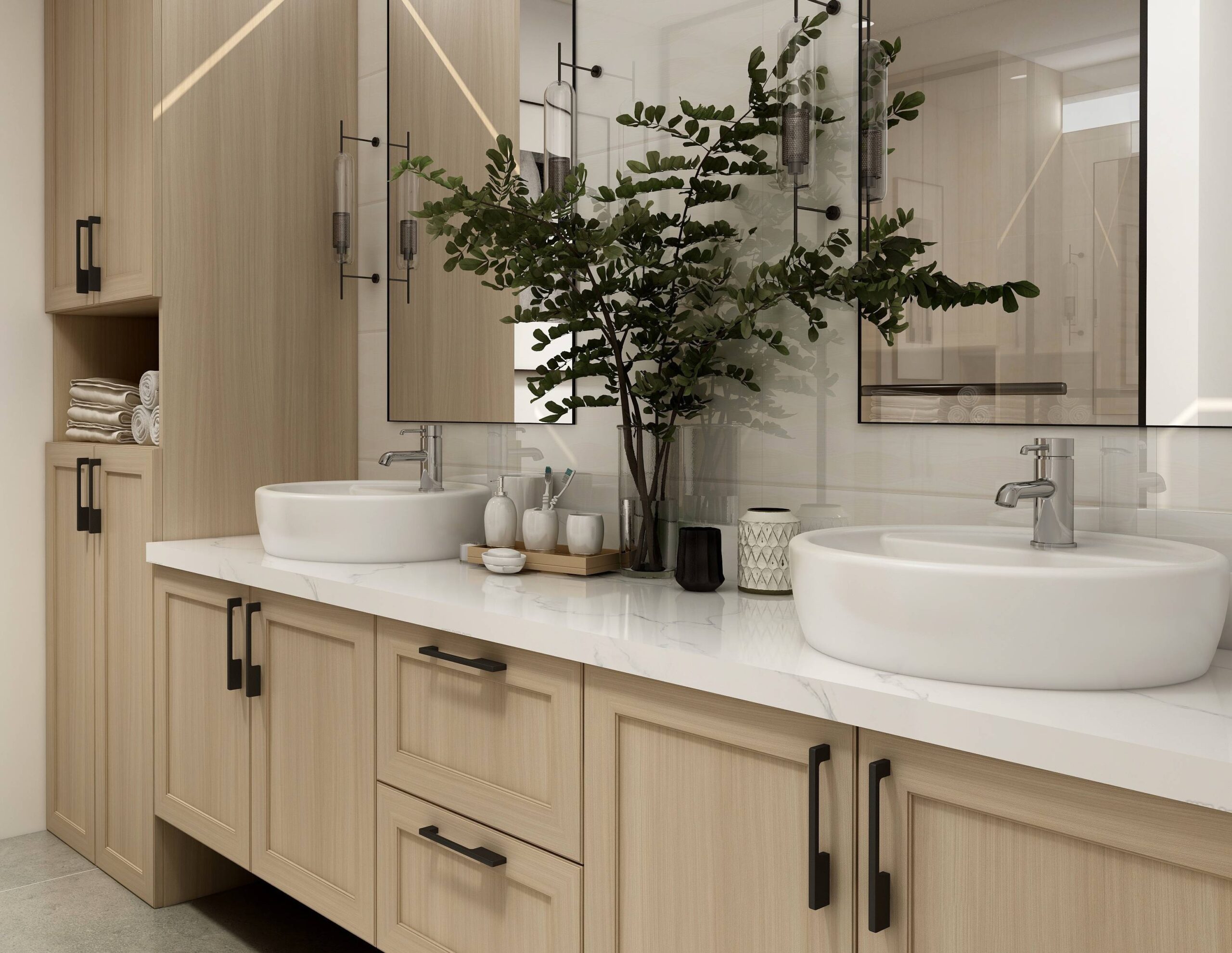 Despite being around for so long, shaker doors remain popular because of their timeless and versatile design. Modern homes with clean lines and minimal decoration benefit from the elegant look. Similarly traditional homes with ornate details can also make use of this style.
Their popularity is due in part to the resurgence of interest in craftsman-style homes and furniture. Shaker doors are an essential component of this style. Their simple clean lines make them easy to pair with other design elements. They can be painted, stained, or vinyl-wrapped to match any decor.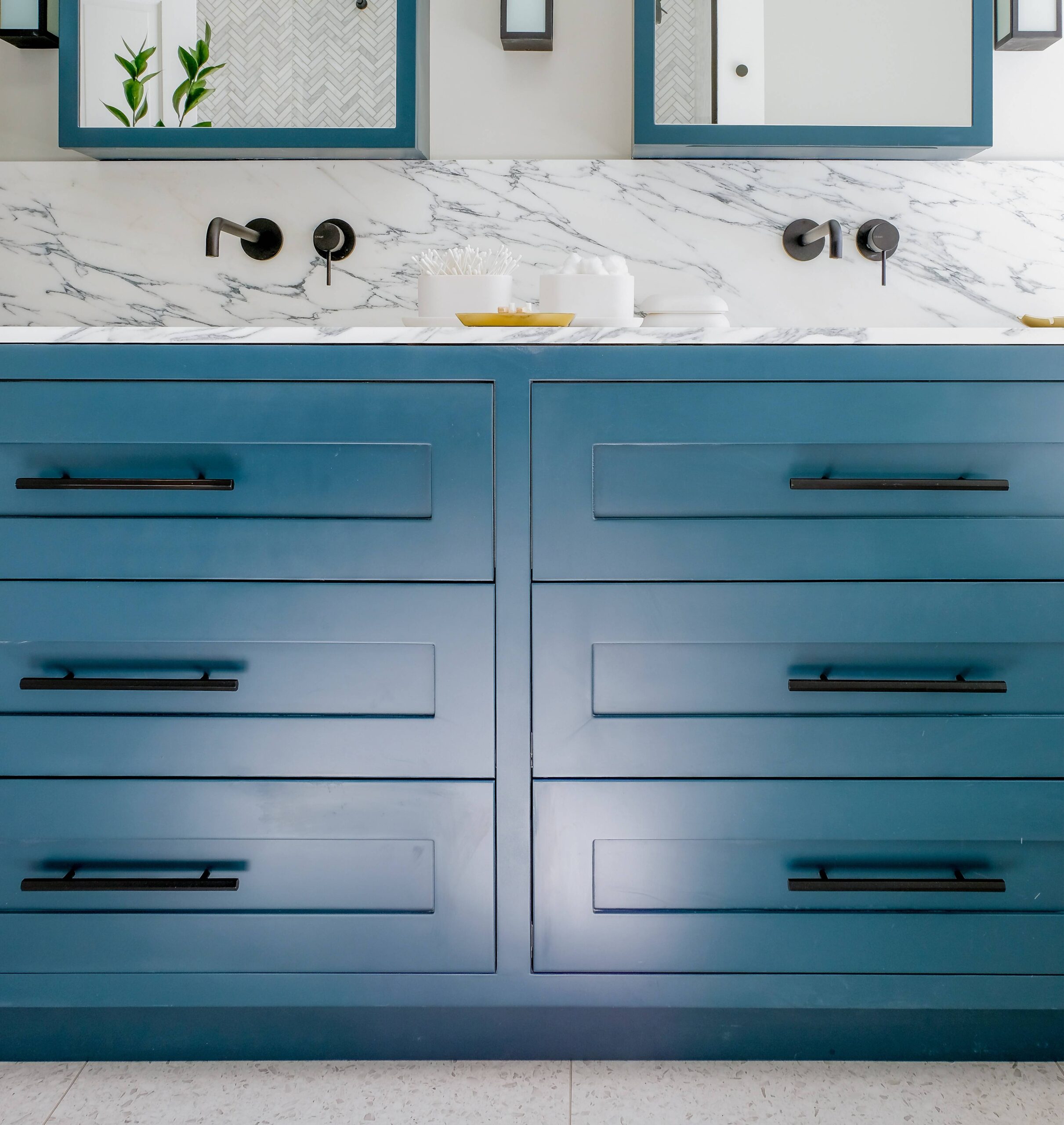 Shaker-style cabinets offer many benefits. They are versatile and due to their timeless design, can be used in just about any kitchen, bathroom, laundry, or office. The centre panel of the door can be wood, MDF, or glass, which allows for a huge range of cabinetry options.
The classic style of shaker doors means they are unlikely to go out of fashion anytime soon.
Shaker doors were originally created by the Shakers (also known as the "Shaking Quakers") in the 1800s in the USA. They were a religious sect that split from the Quakers and were known for their simplicity and craftsmanship.
The Shakers believed in creating objects that were both functional and beautiful. Shaker doors were a natural extension of this philosophy. Shaker furniture and cabinetry were made with high-quality materials and built to last. This is why so many examples have survived to this day.
Shaker-style doors are an essential component of this style and have endured because of their timeless design and durability.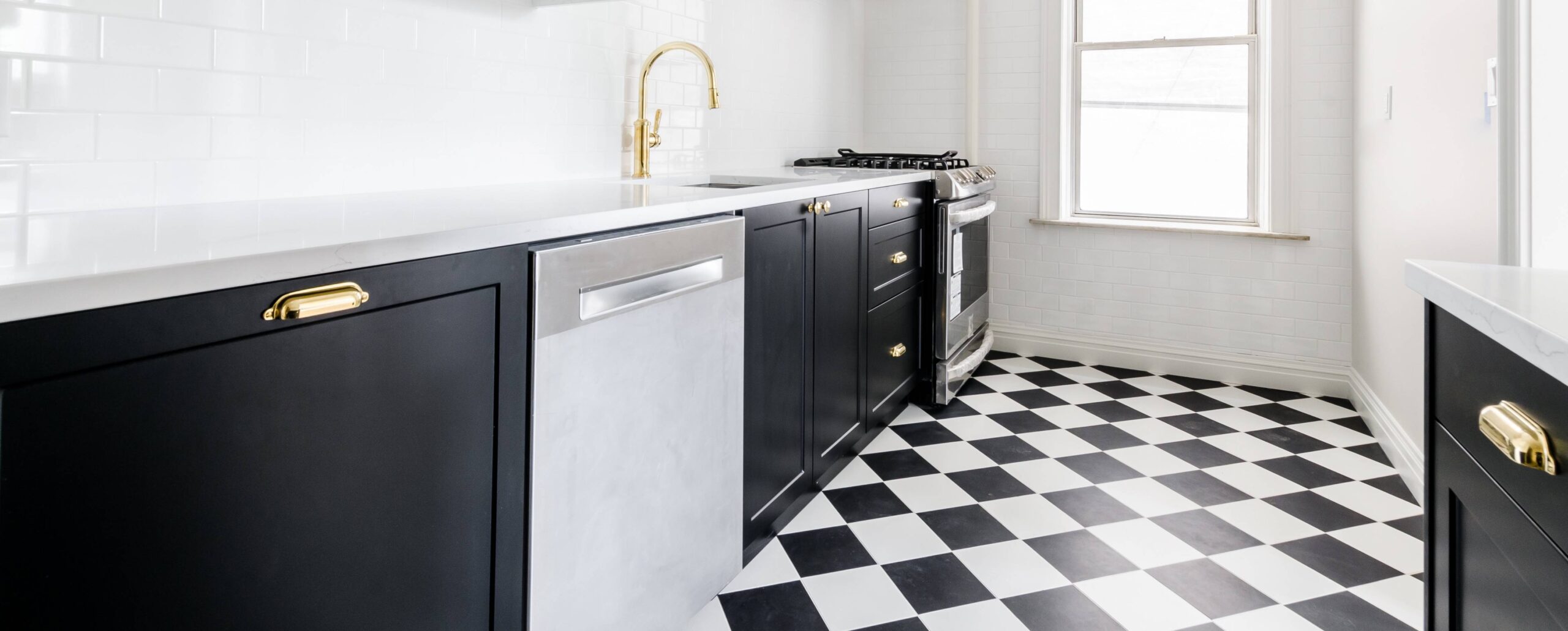 Shaker doors can be finished in a variety of ways, including painting, staining, or vinyl wrapping.
Painting is a popular choice because it allows for the greatest flexibility in colour and finish. The painting of shaker doors will cost more than painting a flat door. This is due to the added angles of shaker doors, which require more time to be prepared for painting, and more care in the finishing of the product.
Another popular choice for shaker doors is for the product to be vinyl wrapped. Outsourcing the production of vinyl wrapped doors can be a great option for flat pack manufacturers to expand their door style offering without needing to invest in tools or additional machinery to manufacture the doors in-house.
Offering shaker doors (as well as other popular door profiles like V-groove) is a great way to expand your offering and cement your position to your customers as their preferred supplier for cut-to-size.
There is a very good reason why shaker doors have endured as a classic and versatile style for over two centuries. Start manufacturing high-quality shaker doors quickly and efficiently with WoodCAM and CADCode software solutions.
Want to expand your product line and increase your customer base? Get in touch with us today to find out how you can start manufacturing your own profiled doors and take your cut-to-size business to the next level.