Cabinetry.Online now offering coupon codes
Cabinetry.Online now offers manufacturers a coupon code feature. You can create codes and distribute them to the customers of your choice. We're really excited about this because coupon codes are a highly effective marketing tool.
In this blog post, we will explore the different types of coupon code campaigns you can use and give you a checklist of best practices to ensure you get the most out of this great feature.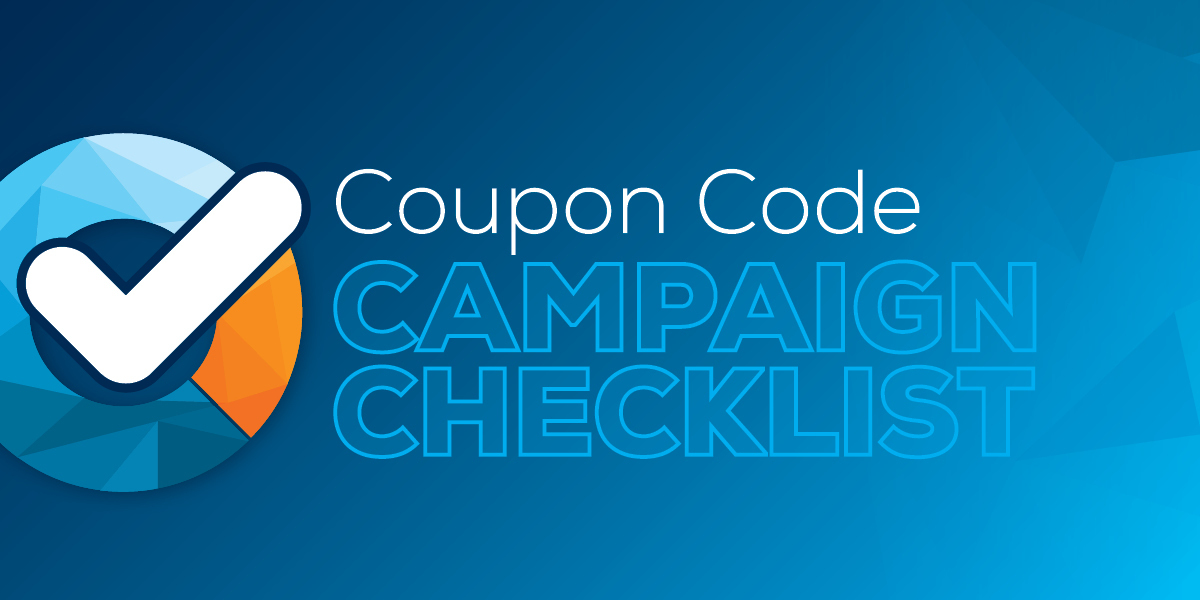 A coupon code, also known as a promo code or discount code, is a sequence of letters or numbers that customers can enter at the end of the ordering process to receive a discount. Coupon codes are a powerful marketing tool that can help drive sales, build customer loyalty, and increase customer acquisition.
10 ways to use coupon codes to increase sales
Here are 10 different types of coupon code campaigns that you can use to increase sales, customer-base, reviews and promote customer retention.
Offer a discount to first-time customers to encourage them to make a purchase. Sometimes customers just need that little push to place their first order.
2. Free shipping discount
Offer free shipping to customers who meet a minimum purchase amount. While not everyone can provide this, it can be beneficial if this is a service you would like to advertise and grow.
3. Newsletter signup offer
Offer a discount or incentive to customers who sign up for your newsletter. For this type of campaign to be successful, you will need to ensure that you regularly produce and publish a newsletter that promotes your business.
4. Minimum purchase discount
Offer a discount to customers who spend a certain amount of money. Be sure to do your calculations carefully for this type of campaign.
5. Customer referral promo code
Offer a discount to customers who refer new customers to your business. People are more likely to order from a manufacturer that is recommended by family or friends.

6. XX dollars or percentage off total order off
Offer a flat discount or a percentage off a purchase of a certain amount or above. This tactic is particularly useful when you are experiencing a slump in orders. For example, if your factory tends to be quiet in February, run this promotion in that month.
7. Retargeting/re-engagement promotions
Offer discounts to customers who have abandoned their quotes or haven't purchased in some time. These promotions serve as a good reminder and can often be the final nudge needed to complete the order.
8. Customer milestone discounts
As we all know, keeping a customer is cheaper and easier than acquiring new ones. Offer discounts to customers who have reached a certain milestone, such as a certain number of orders. These promotions can be personalised. An example of this is rewarding your customer with a discount on their 10th order.
9. Consultant service offers
Offer discounts or promotions in the form of free support to customers. This support can take the form of training or guidance with some aspect of their business.
10. Review products or services
Offer a discount or incentive to customers who leave a review of your products or services. This is a great way to collect feedback from your customers. This feedback can also be used for further marketing activities, like displaying on your website or posting on social media.

Coupon code campaign checklist
1. Have a clear value proposition
Ensure that your discount or special offer is very clear to avoid any confusion or unfulfilled expectations.
Set an expiration date for your coupon codes to create a sense of urgency for customers to make an order.
Timing is crucial when it comes to coupon codes. You want to offer them at the right time, such as periods when you know your factory will be quiet.
Make sure your coupon codes are straightforward and easy for your customers to use.
Keep track of your coupon code campaigns and analyse the results to determine what works best for your business.
Consider personalising your coupon codes to make customers feel valued and appreciated.
A creative coupon code name can make your discount stand out from the pack by intriguing customers and making it memorable.
8. State limitations or restrictions
Consider setting limitations on your coupon codes, such as limiting them to one use per customer or only allowing them to be used on certain products or services. Always be clear about this.
Follow up with customers who have used your coupon codes to thank them and offer incentives for future purchases.
Test and experiment with different types of coupon codes to see what works best for your business.
Coupon codes are a powerful marketing tool that can help drive sales, build customer loyalty, and attract new customers for flatpack manufacturers.
By utilising different types of coupon codes and using the coupon code checklist, you can create successful coupon code campaigns. Remember to monitor your results, personalise your codes, make them user-friendly, follow up with customers, and test and experiment to find the most effective strategy for your business.